October 28, 2019 | PR | Emily Peterson
Kincade Fire and Harvest Update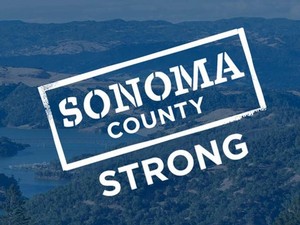 This harvest has been one of the most memorable and stressful in our history. The fast and furious flow of fruit at the end of September was relentless, followed by power outages the 2nd week of October as were still processing fruit. All topped off this week by more power outages and county wide evacuations with the Kincaide fire roaring through our Geyserville and Healdsburg communities.
Although Dry Creek Valley was evacuated, Fred stayed and to help at the fire departement, and Jamie stayed to tend to the fermenting fruit. The rest of our family and staff have had to evacuate their homes, and many have relocated to other parts of Sonoma County that have been affected by the widespread California power outages.
The good news; our homes and winery are currently safe. The fire began directly east of the winery in the hills of Geyserville, and has been moving south. It threatened the outskirts of Healdsburg, but our firefighters fought endlessly to keep both Healdsburg and Windsor safe.
The fight is not over- we still have very dry conditions, and another high wind warning for Tuesday night. With no rain on the forecast for the next week, there remains a great deal of uncertainty. We are still under mandatory evacuation from the area, and without power. We will do our best to keep you updated. In the meantime, we appreciate your thoughts and prayers.
---
We hope you can consider buying our RESILIENCY RED, a fabulous Zinfandel we've released to support fire and emergency preparedness efforts! Our local C.O.P.E organization has been playing a crucial role in keeping our rural communities prepared for such events, so we can keep civillians safe and out of the way, so firefighers are better able to do their jobs. We very much appreciate your contributions to this incredible organization through the purchase of this 2016 Dry Creek Valley Zinfandel. $33/Bottle.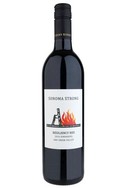 Comments
Mary Foley

@ Oct 28, 2019 at 3:42 PM

Thank you for the update and i look forward to Reinking your Resiliency Red! Where do I find it??

Commenting has been turned off.