Our Team
---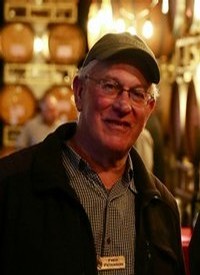 Fred Peterson
Proprietor & Winegrower
My goal for Peterson Winery and myself is a simple one – to craft better and better wines each year. Having grown grapes and made wine since the 70's, we still continue to improve. However we continue long standing traditions of farming sustainably, and making wines with as much care and attention to detail as possible.

Jamie Peterson
General Manager & Winemaker
Winemaker etc. is what Jamie's business card reads. Although he spends most of his time in the cellar, as general manager he has to wear many different hats. 2019 will mark his 22nd harvest.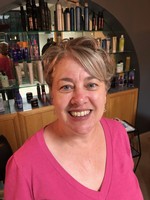 Jan Gironimi
Wine Club & Office Manager
Jan has been a part of the Peterson family for over 2 decades, ever since the days in our little red barn. She's usually the one answering your phone calls, answering your questions, and taking wine orders.

Emily Peterson
Sales & Marketing Manager
With a degree in Environmental Science, years of restaurant management and world travel, Emily's experience is perfecly set up for a job that wears many different hats. You'll find her in the tasting room, hosting events, or on the road promoting the family brand.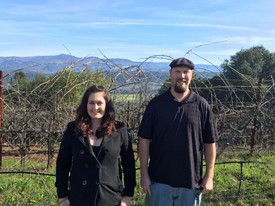 Our Tasting Room Hosts
Our friendly and knowledagble hosts in the tasting room are eager to educate and entertain. Talk wine, weather, history, they are there because they love what they do!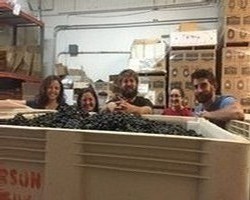 Our Cellar Crew
Our crew in the cellar is the heart and soul of what we're about. They work hard in all areas of production, and will also jump in to help with things like packing our club shipments, or pouring wine at Peterson events. Their diligent and detailed work is what makes our wines what they are, No Soul-less Wines.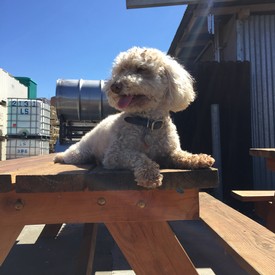 Seamus
This guy comes to work with our winemaker, Jamie from time to time. He likes to take rides on the forklift or find a lap to sit in. He's an escape artist, begs for food, and don't try to pick him up! For these reasons, he's garnered the nickname, Shameless.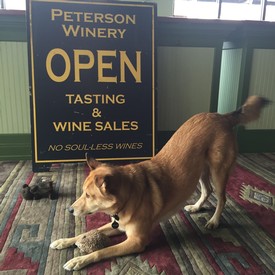 Kola
This 6 year old pup is lucky enough to come to work with Emily everyday. Her favorite thing to do is roam the vineyards nearby, sticking her nose in every gopher hole she can find. Afternoons she lounges on the carpet in the tasting room. She does let out the occasional bark, don't let that scare you from saying hi to this sweet girl.