Events
August 2018
ZAP- Zinfandel Summer Celebration
Sun, Aug 12, 2018
Venue:
Cline Cellars located at 24737 Arnold Drive, Sonoma
Contact:
ZAP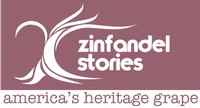 Join Peterson Winery along with other esteemed wineries as we showcase our most beloved grape: ZINFANDEL!
What to Expect:
A wine and food tasting featuring Zinfandel wines and blends
Beautiful outdoor location under the tent, nestled among the vineyards and rolling hills of Cline Cellars
More than 50 Sonoma County wineries
A chance to meet celebrity winemakers
ZAP Heritage Club members are invited to a special feature at no additional charge – more details to come
Food offerings from the Fig Rig available for purchase
Ticket includes admittance and wine tasting
Library Happy Hour at the Picnic Grounds
5:30 PM to 7:30 PM
Fri, Aug 17, 2018
Venue:
Timber Crest Farms picnic grounds
Contact:
Emily Peterson 707 431-7568,
emily@petersonwinery.com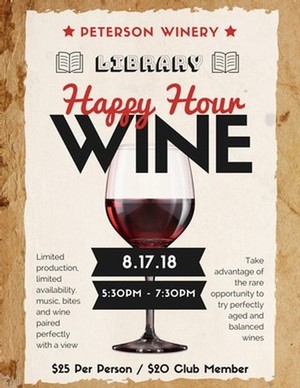 Bites paired with library wines. Limited production, limited availblility, available to try and buy. Music also paired with a beautiful view. Take advantage of the rare opportunity to try perfectly aged and balanced wines.
$25/ $20 for club members
Bodega Seafood, Art & Wine Festival
Sat, Aug 25, 2018 - Sun, Aug 26, 2018
Venue:
Watts Ranch 16855 Bodega Hwy, Bodega CA 94922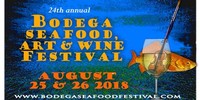 The Bodega Seafood, Art & Wine Festival is a wonderful, wild party held on a rural ranch, a few miles inland from the stunning Sonoma coast. This festival showcases regional and national fine artists and craftspeople, combined with lots of delicious food, a rollicking wine, cider and microbrew tasting, fun kids' activities, and three stages of excellent entertainment.
September 2018
Bradford Mountain Estate Club Harvest Lunch
11:00 AM to 2:00 PM
Sun, Sep 16, 2018
Venue:
Bradford Mountain Estate Vineyard
Contact:
Emily Peterson (707) 431-7568,
emily@petersonwinery.com
There's a little mountain on the western edge of Dry Creek Valley, where the Petersons grow some magnificent grapes for their small production estate wines. Club members are welcome to join us on this mountain to explore the vineyard and take in the views. Then, sit in shade of the oak trees to enjoy a catered, family style lunch paired with only estate wines.
$50 for Club members and their guests. Limit 2 per membership