Our Vineyards
Fred Peterson has practiced sustainable farming in all the vineyards he's planted and nurtured in his long career. He continues this passion for grape growing in his own Bradford Mountain vineyard, as well as his vineyard consulting practice.

When looking for grapes for Peterson wines, Fred sought growers who from the beginning practiced sustainable farming, reinforcing his support of time-honored winegrowing traditions.

Sustainability means to maintain or to nourish without destroying or using up. Fred's desire for sustainability extends beyond the land, and is woven into his relationship with his growers. Fair market value for grapes during good years and lean years has always been his practice. The result is long-term relationships with quality growers, both in Sonoma and Mendocino Counties.
---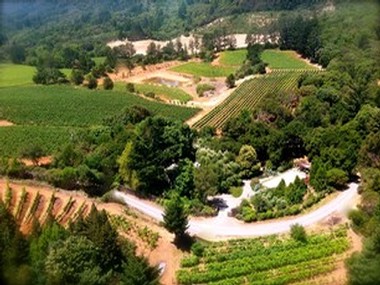 The Bradford Mountain Estate Vineyard
Our estate vineyard sits overlooking the western edge of Dry Creek Valley, is 16 acres on the very top of the 1000 foot elevation peak that Fred cleared and planted in the 1980s. Well-drained, red-clay soil, combined with sunny days and cool nights produce small, intensely flavored grapes. We produce 10 wines from these vineyards:
Cabernet Sauvignon
Zinfandel
Cabernet Franc (Agraria)
Syrah (Gravity Flow Block)
Petit Verdot
Carignane
GSM
3V White Blend
Quinta Da Montahna (Port)
Merlot
Also grown Petite Sirah, Malbec,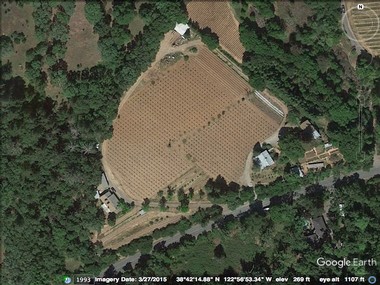 The Bernier Zinyard
Friends and growers Paul and Yael Bernier farm this small block of Zinfandel by their house in the Northern part of Dry Creek Valley on the East Bench. This is the first fruit to come in every harvest, resulting in an elegant and balanced zinfandel; the swan.
"Dirt Farming" - an article about Paul Bernier.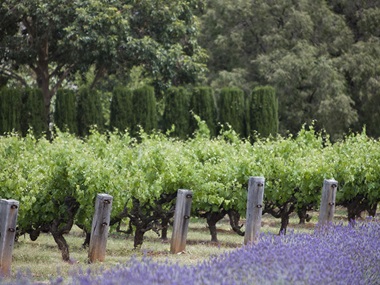 The Tollini Vineyard
Tollini Vineyard is located in Mendocino County's Redwood Valley. The vineyard was originally planted by Alvin Tollini's grandfather as a traditional head-trained, dry-farmed vineyard. Old vine Carignane and Zinfandel remain from the original plantings, and Alvin's father added to the acreage after he returned from WWII. More recent additions of Petite Sirah, Grenache, Barbera, and Syrah round out the mix. Our Zero Manipulation, Mendo Blendo, and Barbera are all sourced from these sustainably farmed vines.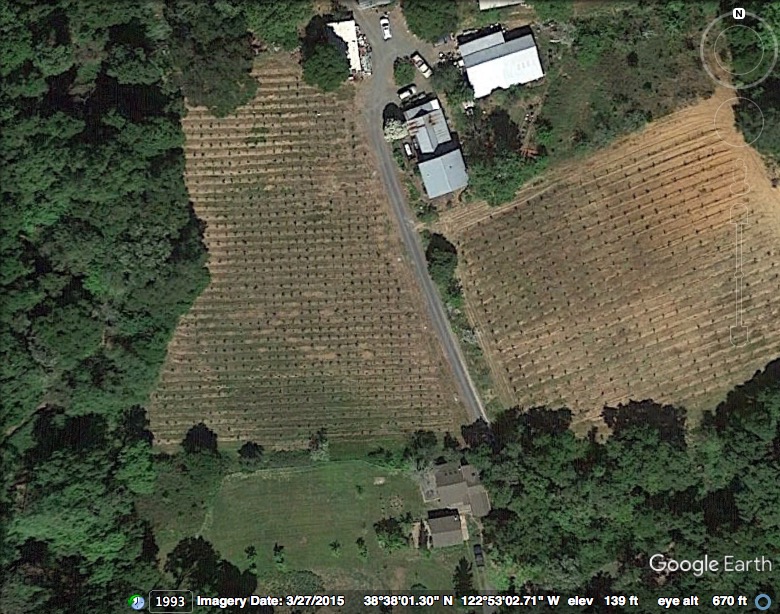 The West Vineyard
Farmed by Tom West since he purchased it in the 1960's, this 114 year old vineyard in the southern part of Dry Creek Valley produces our Tradizionale Zinfandel, and has been the grape source for this wine for over 20 years. Tom can often be found at the winery, and attends our events and can regale you with stories of old Healdsburg and farming during past half century.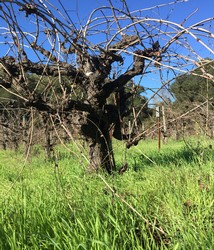 The Forchini Vineyard
Our Neighbors here on Dry Creek Road, the Forchini Family, have been farming in the valley for nearly as long as Fred. We've been fortunate enough to get some of their 70 year-old Carignane for many years. Originally a blending grape for Zinfandel and other blends, this superb vineyard produces such qualitty fruit, we decided to bottle it as %100 varietal.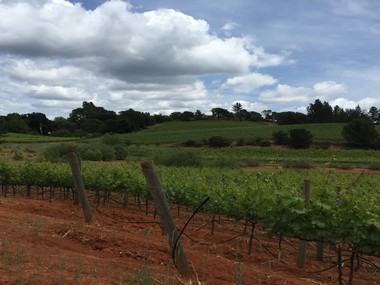 The Teldeschi Vineyard
In the early 1990's,Teldeschi Vineyards owner and long time Dry Creek Valley grapegrower Ray Teldeschi got Sangiovese budwood from Fred off Norton Ranch. Fred had planted Sangiovese at Norton Ranch in the late 1980's. Ray planted the vines on his "home ranch" vineyard, which is next door to our winery on the eastern Dry Creek bench. Sitting above the valley floor with a Southwest exposure, this vineyard site is perfectly suited for the finicky Sangiovese grape.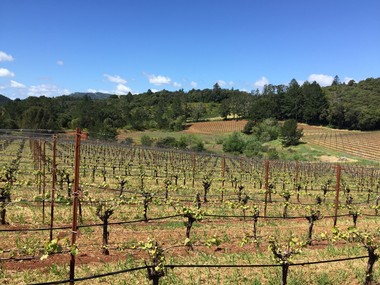 The Borkow Vineyard
The Borkow Vineyard lies on the Northeastern side of the Dry Creek Valley on Canyon Road. It's a steep hillside vineyard, with rows running up the slope, and the vines are trained to a wire for more support and optimization of sun exposure. The Zinfandel from this vineyard adds a floral component to our Dry Creek Zin blend, and is the basis for our Old School Zinfandel.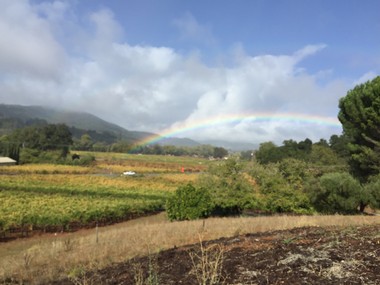 The Funsten Vineyard
The Funsten Vineyard is off Lytton Springs Road, overlooking the Dry Creek Valley floor on the Eastern benchland. It is also adjacent to the former location of Peterson Winery, and was planted by Fred and Jamie at the turn of this centruy. The soil has a larger percentage of clay and gravel resulting in lower yields of intensely flavored and balanced fruit. This is one of the sources for our Dry Creek Valley Zinfandel blend.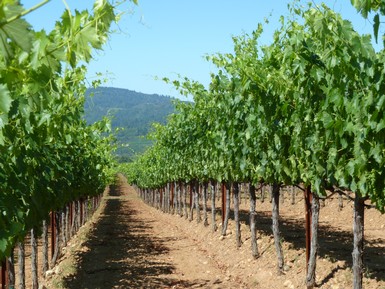 The Redwood Glen Vineyard
Kevin Skene farms this little vineyard in Dry Creek Valley. The property sits right at the conflux where Dry Creek pours into the Russian River. The vineyard is predominently planted to Sauvignon Blanc vines, with the Musque clone, and produces a truly unique, Dry Creek Valley white wine.