Shameless Red V6, 3L Bag-in-Box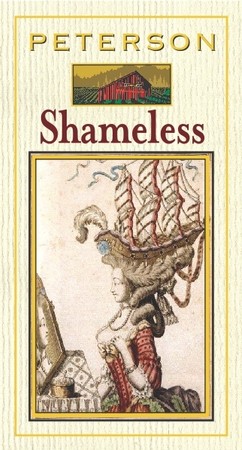 At Peterson Winery, we often say that we make wines from the same vineyards year after year, but we don't try and make the same wines every year. We appreciate and embrace the differences created by Mother Nature with each vintage, and try to capture the vintage as well as the vineyard in each wine. The other variable in each vintage is the size of the crop from each of the blocks or vineyards we grow or purchase grapes from. Rarely do we get the exact tonnage we planned for. Smaller than anticipated yields alternate with much larger than expected tonnage. These factors differ not only with each year, but also with each grape source.
Given the number of different wines we produce and our love of blends, we often have extra barrels of wine left over after the final blend is determined. In the past, we've sold off this surplus wine to other wineries looking for additional wine for their blends. But now, we've created our own unique blend that truly captures the essence of "Easy & Cheap."