Shameless Red V7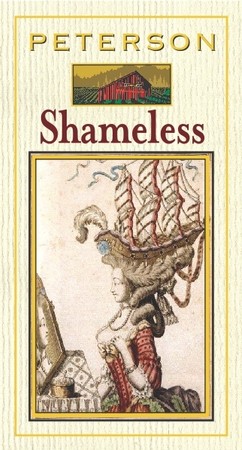 At Peterson Winery, we often say that we make wines from the same vineyards year after year, but we don't try and make the same wines every year. We appreciate and embrace the differences created by Mother Nature with each vintage, and try to capture the vintage as well as the vineyard in each wine. The other variable in each vintage is the size of the crop from each of the blocks or vineyards we grow or purchase grapes from. Rarely do we get the exact tonnage we planned for. Smaller than anticipated yields alternate with much larger than expected tonnage. These factors differ not only with each year, but also with each grape source.
Given the number of different wines we produce and our love of blends, we often have extra barrels of wine left over after the final blend is determined. In the past, we've sold off this surplus wine to other wineries looking for additional wine for their blends. But now, we've created our own unique blend that truly captures the essence of "Easy & Cheap.
Wine Profile
Tasting Notes
Layers of dark fruit aromas only hint at the cornucopia of flavors to follow. On the palate, a refreshing blend of fruit, gentle oak and integrated tannins merge to create this easy sipping yet complex wine. The fruit flavors range from ripe blackberry and plum to delicate white raspberry and hints of orange zest, plus many more. A spicy acidity stays in the background to bolster the flavors without overpowering the palate. The wine seems light on the mouth yet offers depth and interest, and all at a ridiculously low price.
Food Pairing Notes
A versatile blend that will easily pair with a spicy spaghetti Bolognese, a pile of short ribs served over garlic mashed potatoes, or fried chicken with a side of mac and cheese.
Product Reviews