Giving back is part of our ethos as a small family winery.
We partner with local organizations to improve our community.
Geyserville Fire Department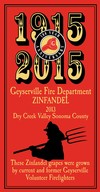 Proprietor and Owner Fred Peterson has been involved with the Geyserville Fire Protection District for over 30 years. From actively fighting fires, to sitting on the board, Fred has personally served our community here in Dry Creek Valley. Peterson Winery has produced 2 wines in our effort to raise funds for our local fire departments, including the "Geyserville Centennial" wine, and the "Fire Storm Red". Proceeds from the sale of these wines went directly to the firefighters. Keep an eye our for upcoming labels to help support our hardest working community members.
Sonoma County Bird Rescue Center

Fred's wife has been a longtime volunteer for the local bird rescue center. At their montain property, Kathleen has over a dozen feeders and hird houses. For our Summer Open House (usually the first weekend in August) Peterson hosts a flock of resident raptors at the winery for a presentation, and to raise funds to continue to rehabilitate and educate.
Wild Cat Conservation & Education Fund

This organizaion based in santa rosa, is all about educating about some of the worlds most beautiful and endangered creatures. For our winter open house, we host demonstrations in our cellar of these magnificent creatures, and have food, and of course wine. Proceeds from the sales of the day benefit this wonderful organization.
Italian Street Painting Marin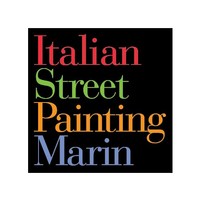 Other Non-Profits we contribute to:
Healdsburg Museum
Sonoma County Farm Bureau
Always Buddy
Breat Cancer Foundation
Sonoma Humane Society
Alexander Valley School
CASA
Senior Advocacy Services
Mendocino Coast Hospital Foundation
Hammers for Hope
Weingarten Childrens Center
Food for Though
Healdsburg Rotary
Alzheimers Association
Habitat for Humanity
Boys & Girls Club
Lifehouse
Windsor HIstorical Society
YWCA
Speak to Me
If you're looking for donations of wine, pleae reach out to emily@petersonwinery.com. We support local organization, agriculture, and the environment.